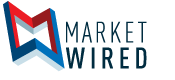 World Finance releases its Banking Guide 2017
/EINPresswire.com/ -- LONDON, ENGLAND--(Marketwired - Oct 9, 2017) - A new era of banking is upon us; one in which the customer - no matter how small - is now at the forefront of banks' minds when it comes to decision making.
Institutions can no longer just react to new consumer trends - they have to think ten steps ahead. As such, proactivity is the key for success in the industry nowadays.
The World Finance Banking Guide 2017 offers a valuable insight into the sector's transformation and the key players that have managed to keep the pace, and - in turn - find success.
A major cause for the ongoing and rapid changes seen in the market also doubles as its solution: technology. Using the latest innovations, banks are able to provide far greater value to their customers, providing efficient and bespoke services at the touch of a button, 24/7.
In addition to restoring faith in a sector that had lost considerable trust in 2008, technology has also enabled fintech start-ups to compete with industry giants - a first in financial history.
While they open doors to new opportunities for customers, these small but nimble competitors are also leading by example when it comes to innovation. IT investments are not an option for traditional institutions, but an absolute must if they are to survive.
In line with adapting to regulatory changes, sustainability has become another core focus for banks today. Essentially, short-term profits are no longer adequate.
Instead, more and more banks strive for robust, long-term growth, which benefits every party involved - from individual customers, to bank employees, right up to the communities in which they are based.
A long-term outlook is essential for financial institutions, particularly given the regulatory minefield that they still find themselves in.
It can be expensive and time-consuming to accommodate new regulations, but banks that do this will see the results pay off in time.
With so much change going on, it's easy to either sink or swim. In recognition of those that have found their feet and continue to race ahead, World Finance presents its Banking Guide 2017.
To find out more about our winners, check out our definitive guide, available online, in print and on tablet now:
www.worldfinance.com/banking-guide-2017/
World News Media is a leading publisher of quality financial and business magazines, which enjoys a global distribution network that includes subscriber lists of prominent decision-makers around the world.
Powered by