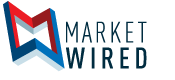 October Issue of The Canadian Business Journal Now Available
/EINPresswire.com/ -- MISSISSAUGA, ONTARIO--(Marketwired - Oct 5, 2017) - The October issue of The Canadian Business Journal is available at www.cbj.ca. Click here to enter the publication directly. Click "Full Screen" on the navigation pane for optimal viewing.
This month's cover story takes a look at reports from the OECD and IMF and how both international organizations believe Canada is poised to lead all G7 nations in economic growth.
Hendrik Brakel, Senior Director, Economic, Financial & Tax Policy at The Canadian Chamber of Commerce, provides a column on infrastructure spending while mergers and acquisitions expert Mark Borkowski explains the factors involved in a properly constituted Foreign Exchange Program.
Kevin Huhn has an excellent column on what it means to truly partner and long-time contributor Joe Connelly returns to cover the topic of rapid business change, which is more evident than ever. Tina Tehranchian has an indepth piece on tax and estate planning benefits of family trusts for business owners.
In our Business in Action Section we have a number of comprehensive corporate profiles including: Maple Reinders, one of the largest and most successful companies in Canada; Berwick Retirement Communities; Calgary Public Library; Alcool NB Liquor and Metanor Resources. There is all of that and much more in this edition.
About The Canadian Business Journal
As the cornerstone publication of George Media Inc., The Canadian Business Journal is now in its 10th year and is read by thousands of executives nationwide. CBJ offers readers a first-hand look at major industries such as: agriculture, automotive, communications, construction, education, energy, finance, food & beverage, healthcare, human resources, legal, manufacturing, natural resources, products & services, retail, sports & recreation, technology, transportation and much more through our comprehensive Business in Action profiles.
George Media Inc. is proud to promote Canadian business nationally and to the world. For more information, visit our website at www.cbj.ca.
The Canadian Business Journal
Angus Gillespie
Editor-in-Chief - George Media Inc.
(416) 642-7687
angus@cbj.ca
www.cbj.ca

Powered by