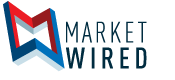 Viafoura Prepares for EU General Data Protection Regulation (GDPR), Showcases Technology at World Publishing Expo
Real-time engagement solutions provider to host a supplementary webinar on GDPR's possible effects on media companies
/EINPresswire.com/ -- TORONTO, ON--(Marketwired - Oct 4, 2017) -  Viafoura, a leader in real-time audience engagement solutions that include commenting, notifications, moderation and data APIs, today announces its attendance at the World Publishing Expo in Berlin, taking place Oct. 10-12, 2017. With enforcement of the EU General Data Protection Regulation (GDPR) beginning May 25, 2018, Europe is preparing for the legislation, which is designed to harmonize data privacy laws across Europe, protect and empower all EU citizens' data privacy and reshape the way organizations approach data privacy. Viafoura is demoing its technology at the event, as the platform and individual solutions will follow best practices and global guidelines for data handling. Viafoura will be available to discuss its technology and media company engagement strategies at booth C12 in Hall 22B.
Viafoura will also hold a live webinar on Dec. 9, 2017, led by legal expert Morgane Van Ermengem and IT expert Deborah Henderson titled "GDPR: What Media Organizations Need to Know". The webinar will discuss the regulation's specific effects on media companies from the two perspectives, offering practical advice for how media companies should prepare to protect their data. Those interested can register for the webinar by clicking here.
"As Europe prepares for the enforcement of GDPR, media companies are looking for solutions they can trust to be completely compliant with this and other global standards," said Jesse Moeinifar, CEO and founder of Viafoura. "We hope that through our attendance at World Publishing Expo and through offering a webinar with practical, actionable advice, we can help the region be confident in the way they and their vendors handle their consumers' sensitive data."
Viafoura's real-time engagement solutions allow media companies to build relationships and engage with their audiences in a way that enhances user experience and drives registrations, subscriptions, page views, time-spent and impressions. Viafoura also allows its customers to unlock the value of first-party audience data by integrating this information with their content, customer and data management systems through Viafoura's APIs.
To learn more about Viafoura's real-time engagement solutions, visit the company's blog at www.viafoura.com/blog or contact sales@viafoura.com.
Media Contacts:
Amber Richards
Uproar PR for Viafoura
Email Contact
(321) 236-0102 x233

Allison Munro
Head of Business Development & Marketing for Viafoura
Email Contact
Powered by