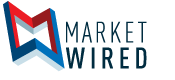 ST. MARTIN'S PRESS to Publish "Cru Oyster Bar Cookbook" Represented by Alan Morell Creative Management Partners
/EINPresswire.com/ -- BEVERLY HILLS, CA and NANTUCKET, MA--(Marketwired - Oct 3, 2017) - Announced today, ST. MARTIN'S PRESS to publish "Cru Oyster Bar Cookbook." Negotiations were concluded by CRU Agent Alan Morell, Creative Management Partners, Beverly Hills, Ca.
ABOUT CRU OYSTER BAR NANTUCKET: www.crunantucket.com
CRU is a premier oyster bar with a full menu of coastal cuisine that offers modern riffs on classic New England dishes. Since opening in May 2012, CRU has earned a reputation for having the most expansive raw bar selection on Nantucket and exceptionally pristine seafood with local catch such as lobster, fish, oysters and littleneck clams playing a starring role in every dish. The restaurant is also well known for its award-winning wine and cocktail menu, which complements the summer ocean flavors perfectly, and for its iconic and picturesque island waterfront views.
CRU takes its name from the French word cru, which has several meanings, one of them is raw, as in poisson cru (raw fish). It also denotes a top-quality vineyard whose wines reflect the unique flavors of the particular piece of land the vineyard occupies. Likewise, CRU Oyster Bar brings the flavors of the New England ocean to its tables like no other restaurant in the region. In addition, the name is often a play-on-words for "crew" and the restaurateurs often point out that the nautical reference to a tight-knit team is right on point for their restaurant.
Said Managing Partner Jane Stoddard: "Our partners believed the time was right to write a cookbook. We needed guidance, counsel and someone highly regarded in Literary Publishing circles, to shepherd our CRU wonderful cuisine; award winning wines and talented customer service experience. We were very fortunate that one of our frequent customers, Alan Morell, (highly respected Literary and Broadcast Licensing Agent), shared our vision and represented our dream cookbook sale to prestigious publisher MACMILLAN, ST. MARTIN'S PRESS. Alan was an incredible champion of our business for this project."
Said Agent Alan Morell: "Having been a summer resident since 1981, I have seen first hand, Nantucket go through various cultural changes, where today, THE NANTUCKET BRAND is nationally recognized. I felt CRU Oyster Bar Restaurant food cuisine under Chef Erin and Management by Jane and Carlos epitomized the NANTUCKET BRANDING experience and desired the CRU book for the broad audience; for people off island to feel that Nantucket Branding experience year-round and those on island, to be a part of the Nantucket experience day-to-day. We accomplished this with writer collaborator Martha Murphy and with St. Martin's Press Senior Editor BJ Berti. Our goal is to tie in St. Martin's Press capabilities nationally for the "CRU OYSTER BAR COOKBOOK" www.crunantucket.com and in addition, private label CRU food products for shopping channels HSN, QVC and EVINE, where we have our Agency clients works and then to retail".
THE CRU FOUNDERS: www.crunantucket.com
Collectively, the CRU partners have more than 30 years of experience in fine-dining atmospheres and have significant restaurant experience on Nantucket. Their past work in the industry includes the Boarding House, The Pearl, the Corazon del Mar, Bomboa, Oleana, Ritz Carlton Hotels, La Bettola Restaurant, Galleria Italiana Ristorante, The Everest, Oleana, La Fleur de Sel, Annapolis Harbour House, The Tavern at Triangle Park, Café Milano, George's at the Cove, Ethan's, Queequegs and Cinco.
Executive chef and partner Erin Zircher, formerly chef de cuisine at the nationally acclaimed Boarding House on Nantucket, has a passion for fresh, local ingredients, traditional French techniques and Mediterranean flavors and creates a culinary destination unmatched on Nantucket. Her experience and reputation has established her as one of the most celebrated chefs on the island.
Managing partner Jane Stoddard focuses her efforts at Cru on day-to-day operations and personnel. The former general manager and director of operations for a trio of nationally recognized Nantucket restaurants: the Boarding House, The Pearl and Corazon del Mar, Jane brings a wealth of experience in restaurant operations to Cru.
Managing partner Carlos Hidalgo utilizes his extensive business background to focus on the financial aspects of running Cru, as well as creating the restaurant's signature wine list and beverage/cocktail program. He is the former restaurant manager at the Boarding House and The Pearl on Nantucket and has significant experience as a restaurant manager/partner and as a chief operating officer.
On rare days off during the summer season, the Cru can be found enjoying the island's spectacular beaches or fishing and clamming in Nantucket harbor. During the off season, the Cru travels to wine and culinary destinations throughout the world, returning with inspirations for fresh food and wine concepts.
ABOUT AGENT ALAN MORELL:
Mr. Morell has 30 years of global experience managing over 2500 campaigns in the successful development and management of talent, literary, TV and film packaging, commercial rights, corporate consulting, media positioning, sponsorship of live events and intellectual property (IP) rights. Mr. Morell is one of the few in the sports, entertainment and the arts industries, who has represented and managed clients, that have won the prestigious awards: Grammy; Tony; Oscar; Emmy, ESPY, Victors and NY Times Best Selling Authors.
LINKS BELOW ON CREATIVE MANAGEMENT PARTNERS BEVERLY HILLS, CA.
2016 Literary and Broadcast News: Announcing ... - Marketwired
2017 First Quarter Broadcast Television Film News ... - Broadway World
Contact Information:
THE CREATIVE MANAGEMENT AGENCY
508-292-7900
Creative Management Partners LLC
433 North Camden Drive, 6th Floor
Beverly Hills, Ca. 90210
Powered by