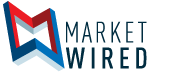 Bestselling and Award-Winning Author Robert J. Marzano Urges Educators to Rethink How Student Learning Is Measured
/EINPresswire.com/ -- BLOOMINGTON, IN--(Marketwired - August 02, 2017) - Solution Tree, an educational publisher and professional development provider, has announced the release of Making Classroom Assessments Reliable and Valid by Robert J. Marzano.
In his new title, Marzano asserts that classroom assessments (CAs) should become the primary method for formally measuring student learning, supplanting interim, end-of-course and state assessments in this role.
Marzano explained, "CAs are important, and researchers widely acknowledge their potential role in the overall assessment scheme. But there are many issues that must be addressed before CAs can assume their rightful role in the education process … Almost all problems associated with CAs find their ultimate source in the concepts of reliability and validity."
The first chapter introduces readers to the new validity and reliability paradigms constructed for classroom assessments, while subsequent chapters describe the paradigms in detail. The book's conclusion features formulas that teachers, schools and districts can use to design classroom assessments that are equally if not more reliable and valid than traditional interim or end-of-year assessments.
Heidi Andrade, an associate professor in the School of Education at the University at Albany–SUNY in New York, praised the title, stating, "By following his guidelines, teachers, schools and districts can design quality classroom assessment systems that result in accurate grades, informative report cards and even enhanced teacher evaluations."
John Hattie, a laureate professor and deputy dean of University of Melbourne Graduate School of Education in Australia, also highly recommends the title, explaining, "This book is not only a guide, a place to dip in and out, but it is full of methods and processes to help make quality decisions. This is the up-to-date review of the latest thinking in assessment, it is beautifully written and it should become the teacher's go-to book."
Making Classroom Assessments Reliable and Valid is now available to order at SolutionTree.com.
About the Author
Robert J. Marzano, PhD, is the cofounder and CAO of Marzano Research in Denver, Colorado. During his forty-eight years in the field of education, he has worked with educators as a speaker and trainer and has authored more than 40 books and 300 articles on topics such as instruction, assessment, writing and implementing standards, cognition, effective leadership and school intervention.
About Solution Tree
For nearly 20 years, Solution Tree has worked to transform education worldwide, empowering educators to raise student achievement. Every year we help teachers and administrators confront essential challenges, with more than 30,000 educators attending our events and more than 3,000 on-site professional development days in schools. Solution Tree has a catalog of over 400 books, videos and online courses and is the creator of Global PD, an online tool that facilitates the work of professional learning communities.
Contact
Solution Tree
Kelly Rockhill
Email contact

800.733.6786 ext. 234
Powered by